Camellia's 100th Anniversary Partnerships: Giving Back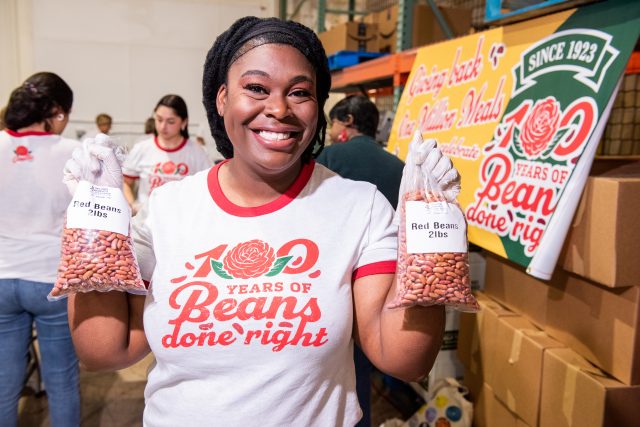 We're thrilled to celebrate our 100th anniversary in 2023, and we're commemorating this milestone by giving back to the community that has sustained us. Through a partnership with Second Harvest Food Bank, we're helping the ongoing effort to end food insecurity in New Orleans and ensure that all of our neighbors have the food they need.
On January 9th, we began a year-long partnership with Second Harvest Food Bank, and over the course of our centennial year, we'll donate beans for one million meals.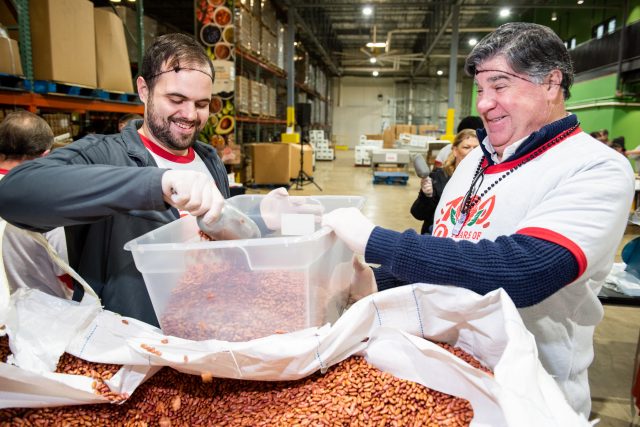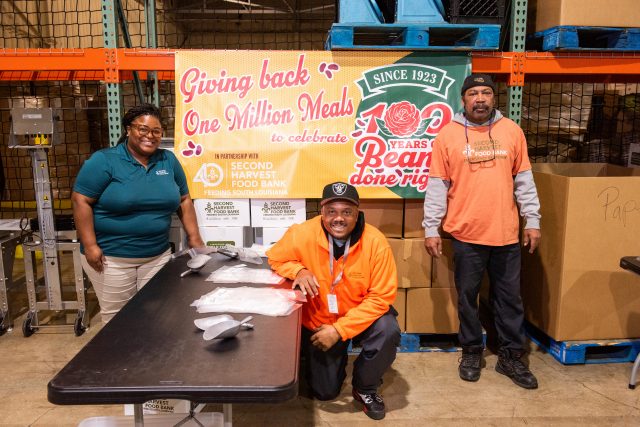 "We are a company that began with one of my great grandfathers, a self-made businessman. His early life would not be characterized by riches; he began selling beans from a cart in the French Market, so understanding what it takes to survive is something we are reminded of within each generation of Haywards," said Vince Hayward, CEO, L.H. Hayward and Company, parent company of Camellia beans.
From taking care of our neighbors as part of hurricane relief efforts, to COVID-19 pandemic efforts aimed at feeding healthcare workers and our city's culture bearers, our ongoing desire to ensure adequate food resources is deeply embedded in our cultural values.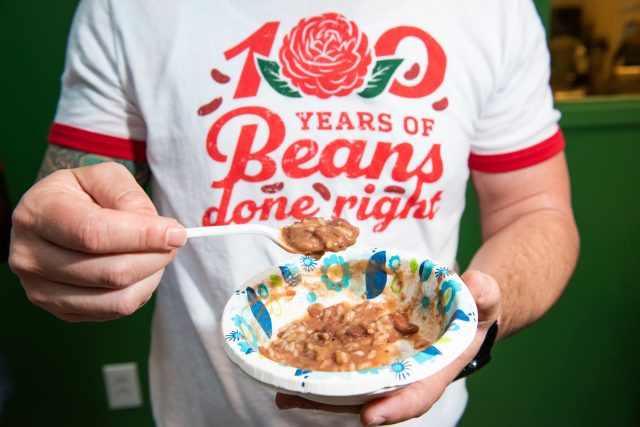 Camellia regularly lends its support to food distribution programs, community kitchen meal services, nutrition education, shelters, food banks, schools, and public benefits – ensuring families have a meal on their dining table at all times.
Stay tuned as we announce more partnerships in the coming months!