#WhiteBeansWednesday: Our Second Favorite Day of the Week
From Camellia Band Navy Beans and Great Northern Beans to Large Limas and more, our favorite white beans are buttery, delicious, and deserve their own day of the week. Whether you're looking for easy Instant Pot recipes, slow simmering stovetop favorites, Cajun cuisine or something with Mexican flair, you'll find a delicious round up of white beans here. So, let's get cooking.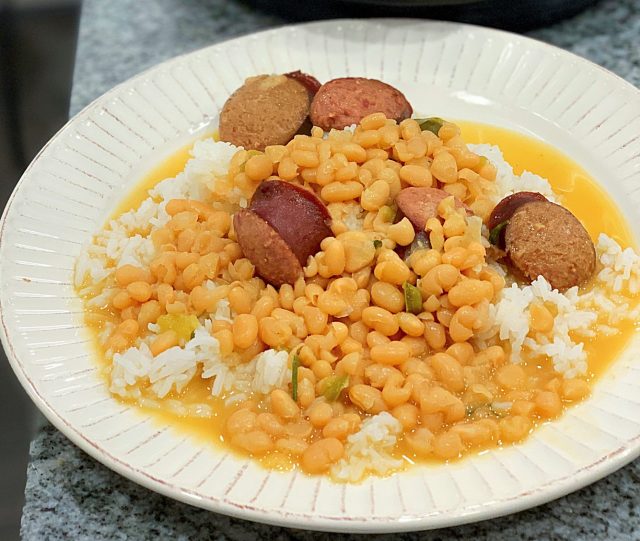 Featuring smoked sausage that's browned right in the Instant Pot, this is a great weeknight recipe that offers big, savory flavor.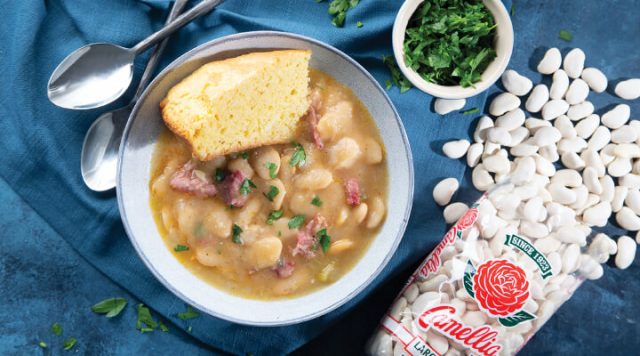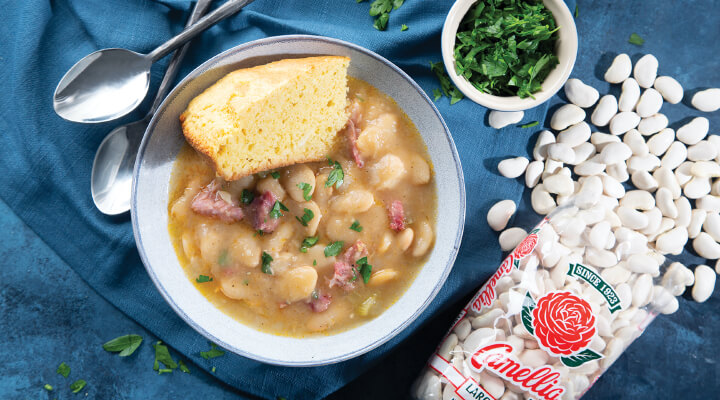 A Southern favorite — butter beans — are made even creamier and tastier by cooking them with a smoky ham hock.

Simmering white beans with Andouille sausage brings amazing spices and seasonings to the pot, but adding fresh peeled shrimp in the last few minutes of cooking really takes this dish up a notch.

An over the top rendition of a traditional Mexican family recipe, this dish features Camellia Brand Great Northern Beans simmered with chorizo, bacon, hot dogs and pickled jalapenos.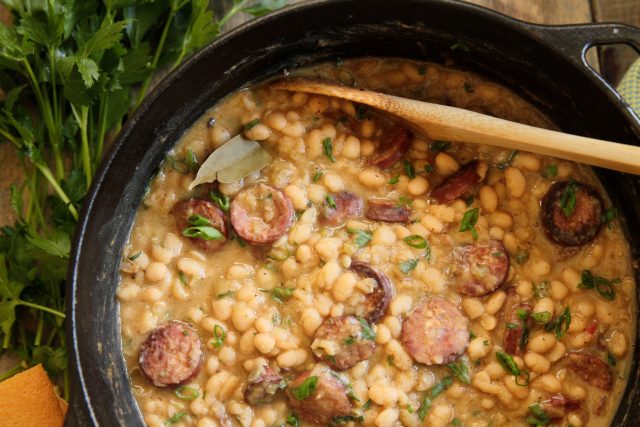 A local and regional dish that's almost as beloved as New Orleans Red Beans & Rice is South Louisiana-Style White Beans & Rice. Typically made with small, oval Navy beans, the trinity, and either smoked or andouille sausage, this quintessential dish is similar to the way many people prepare their red beans.